The Top 6 Things To Know About Auto Collision Repair in 2023
Auto collisions can be stressful, but having a basic understanding of auto collision repair is essential. In 2023, it's important to know about the extent of damage, the quality of repairs, cost considerations, total loss determination, choosing a repair shop, and dealing with insurance.
At Hammer's Autoworks, we will provide you with the knowledge you need to make informed decisions.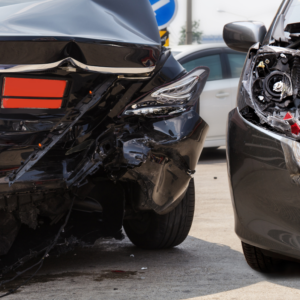 #1 Auto Collision Repair Starts with a Thorough Inspection for Interior and Exterior Damage
After a collision, your vehicle may have both visible and hidden damage. It's crucial to have an auto technician thoroughly inspect your car for both interior and exterior damage.
While the visible damage may include bent metal, shattered glass, or damaged frame parts, there could also be interior damage.
A comprehensive inspection will give you an accurate picture of the damage. You can restore your vehicle to its pre-collision condition by addressing interior and exterior damage.
#2: Quality Repairs Restore Your Vehicle to Its Original State
When it comes to auto collision repair, quality is of utmost importance. The professional auto technicians at Hammer's Autoworks work diligently to restore your vehicle to its original state or even better. We follow the car's design and manufacturer's specifications, using appropriate techniques and tools based on the specific make and model.
With advancements in technology, modern vehicles often incorporate sophisticated computer systems that enhance performance and fuel efficiency. Choosing an auto repair shop that understands these systems and has the expertise to repair them effectively is crucial.
#3: Costs Vary Based on the Extent of Damage
The cost of auto collision repairs is influenced by the extent of the damage sustained during the collision. Factors such as frame damage and mechanical issues can significantly impact the overall repair costs. Mechanical repairs, in particular, may require additional labor and replacement parts, driving up the expenses.
To obtain an accurate repair quote, having your vehicle assessed by an experienced auto technician at Hammer's Autoworks is recommended. We will thoroughly evaluate the damage and provide you with a detailed estimate.
Additionally, the expertise and certifications of the auto technician may also affect the total repair bill. A more experienced technician may be more expensive, but ensuring a job well done is worth it.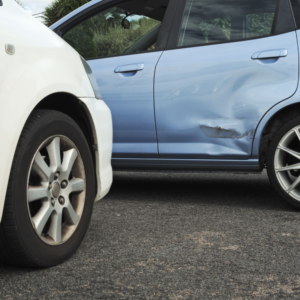 #4: Total Loss Determination
In some cases, a vehicle may be deemed a total loss if the cost of repairs exceeds its current value. The determination of whether a car is totaled depends on various factors, including the cost of necessary repairs and the vehicle's value.
Insurance companies assess these factors based on their policies and state regulations. They may have varying guidelines for declaring a vehicle a total loss.
#5: Choosing the Right Repair Shop
While your insurance company may make recommendations, you have the right to choose an auto repair shop. It is essential to select a reputable shop lthat has the expertise and knowledge to handle your specific make and model.
Certifications such as manufacturers' OEM certification, Assured Performance, and I-CAR Gold Class are indicators of a repair shop's commitment to quality workmanship. Technicians with these certifications have undergone rigorous training and demonstrated their expertise in auto collision repair.
Before making a decision, Hammer's Autoworks will assist youin understanding your car repair estimate, enabling you to make an informed choice.
#6: Sharing One Estimate with Your Insurance Company
When you have chosen a trusted repair shop, you only need to provide one estimate to your insurance company. It is not necessary to obtain multiple estimates if you are confident in the capabilities of your chosen shop.
Sharing the estimate provided by Hammer's Autoworks with your insurance company allows them to review and assess the repair costs. They will work with you to determine the coverage and handle the necessary financial aspects of the repair process. Furthermore, Hammer's Autoworks will speak directly with the insurance company to communicate what is needed and expedite repairs.
This streamlined approach saves you time and effort, ensuring a smoother and more efficient resolution to your collision repair.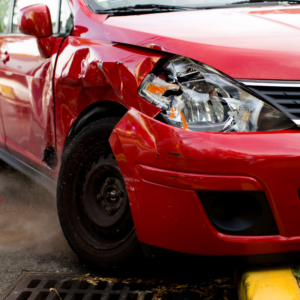 Having a solid understanding of auto collision repair in 2023 empowers you to navigate the process confidently. Hammer's Autoworks is committed to providing high-quality repairs that restore your vehicle to its pre-accident condition or better.
If you've recently experienced an auto collision, reach out to us for a thorough assessment and a free estimate. Our knowledgeable team is here to guide you through the repair process and safely get you back on the road.