Driving Resolutions for the New Year

New Year's Resolutions are things we love to make and, more importantly, love to break. The end of one year and the start of another is a time of retrospection and goal-setting. We all, undeniably, have things about ourselves or our respective situations that we would love to improve, so it's no surprise that the bulk of resolutions center on curbing or ditching bad habits.
To avoid needing to visit an auto body repair shop, you might consider whether or not your driving habits deserve to be improved upon in 2020.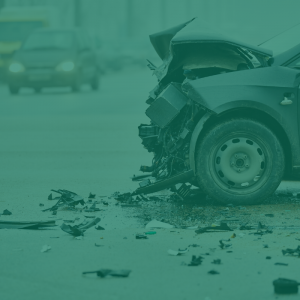 Most Accidents are Preventable
According to Safer America, there are 140 million people on the roads in this country every day. While most of us will get from Point A to Point B without getting into an auto accident, the odds are good that a collision of some kind will be part of your day at some point in the future. Since most accidents are preventable, though, there are measures you can take to help keep yourself and others protected on the road.
After reviewing the past five years of crash data from sources like the Centers for Disease Control and Prevention, National Highway Traffic Safety, and the Federal Motor Carrier Safety Administration, Safer America has identified the following as some of the most common causes of auto collisions:
Speeding
Distracted driving
Drowsy driving
Drug/alcohol-impaired driving
Failure to yield the right-of-way
Driving on wet pavement
With this list of preventable crash-causes in mind, here are some goals you can take into 2020 and beyond.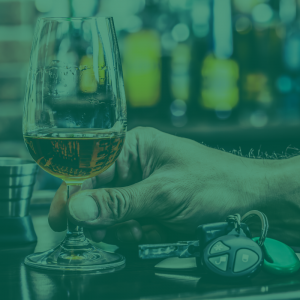 Drinking and Driving Don't Mix
This is one of those things that we all know not to do. One of the first lessons any of us get when it comes to operating a motor vehicle is to lay off the booze if you're going to get behind the wheel. And even though there really is no such thing as a good exception to this rule, the state of public transportation has made it impossible to rationalize a bad decision of this magnitude. If you're going out with friends and none of you want to be the designated driver, set up plans for a rideshare in advance.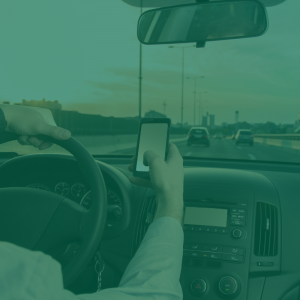 Keep Off Your Phone
Believe it or not, most people think they're good drivers. Even though more than 90% of crashes are caused by human error, 73% of US drivers would call themselves "better than average" when it comes to their skills behind the wheel. That number increases to 80% when discussing men alone. All this to say, there is plenty of unearned ego to share regarding driving abilities. So it's easy to see why one might think they can handle texting and driving—after all, if you think your driving skills are above average, then the risk is minimal.
It's not. Save yourself a car crash and keep your phone stowed away.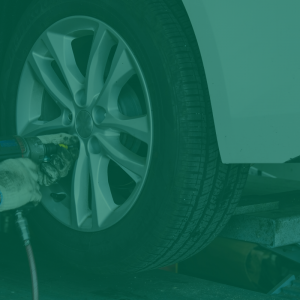 Take Care of Your Car
Part of being a car owner is maintaining your vehicle. If you're driving on old tires, bad brakes, or any other car part that has outlived its function, you are at greater risk of causing an accident. Visit a mechanic every 6-12 months to make sure everything is running the way it should. Not only will this help you avoid accidents, but it will also save money on larger repairs.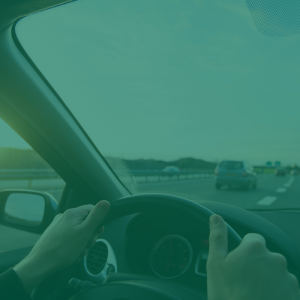 Drive Courteously
Avoid tailgating, swerving, and exceeding the speed limit. Remember that pedestrians and bicyclists use the road as well, and be sure to keep an eye out. And, as a reminder, there is no good reason to not use your turn signal, so indicate to others when you're about to change lanes.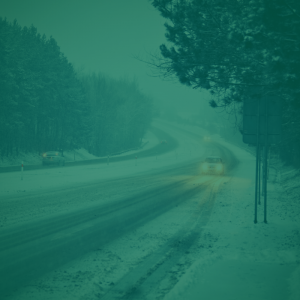 Pay Attention to Weather Conditions
The way you drive on a hot sunny day should not be the way you drive when it's raining sideways. When the roads are slick with water or ice, slow down and give yourself plenty of time to get where you need to go. And remember, in Missouri, you must have your headlights on if you're using your windshield wipers.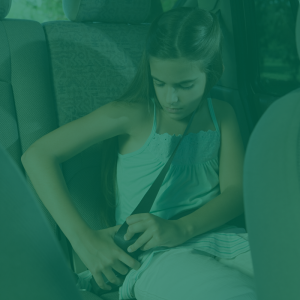 Buckle Up
It's worth repeating: seatbelts save lives. Make sure you and your passengers have seatbelts fastened, and that any children in the car are secured with restraints appropriate for their age.
Abiding by these resolutions can help reduce your risk of needing collision repair; more than that, they can help keep you, your loved ones, and others protected. However, you can only control your own actions, and others on the road might not be as courteous. If you find yourself in need of an auto body shop, Hammer's Autoworks will work with you and your insurance to fix your car with the right parts, the right way, the first time.
Drive safe, everyone!