What to Look for When Purchasing a Used Vehicle
You have probably heard the term "certified preowned" before as it relates to car sales, and when you're shopping for a new-to-you vehicle, those words are a good place to start. Essentially, they mean that the car has been tested and meet the specifications established by the vehicle manufacturer. However, even used cars are a major purchase, and best practice is to do as much research as you can before making a buying decision.
If repaired properly, vehicles that have survived auto accidents can be just as safe as they were when they were brand new. The type of repair, how it was approached, and the skill of those involved are all important determining factors. So how can you tell if the repair was substandard?

Request a Copy of the Vehicle History Report
We'll start with the obvious. A copy of the vehicle's history report is something you should ask for in any case, just to have as much information as possible about the vehicle you're buying. Among other things, though, if the vehicle has been in an accident, it'll show up in this report.
If you request this report and the seller refuses to provide it, that's your cue to shop elsewhere.
How's the Paint?
You can tell a lot about a vehicle, and the competency of the people who repaired it, from its paint job. Does the color look uniform, or are there obvious deviations in shade? Run your finger along it as well. Is it consistent, or can you feel a difference in the texture in some places? Color deviations and uneven consistency in texture are warning signs. Perhaps only that the paint job was substandard, but you'll want to dig deeper regardless to make sure this was the only area that wasn't expertly addressed.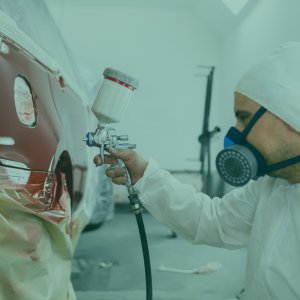 How Was It Repaired?
As you know, there is a sizeable difference between aftermarket parts and OEM parts. OEM stands for Original Equipment Manufacturer, and it's how Hammer's Autoworks approaches all collision repairs. Why? Because OEM parts are those that came from the manufacturer directly. They are traceable, made specifically for your vehicle, and a key component to ensuring the vehicle returns to its owner in as close to new condition as is possible.
If possible, ask about the insurance company that covered the repairs. Are they known for promoting aftermarket parts over OEM? If you can't get a hold of this information, be sure to take the vehicle for an independent inspection from a trusted provider. Let them know as much as you know about the vehicle's history. You might not know what to look for, but a professional will.
Test driving is also an important part of any used car purchase. It can also help tell you if aftermarket parts were used, depending on how the vehicle responds to you. Does it take too long to accelerate? Stop? All of these are warning signs.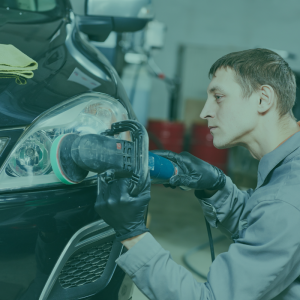 Be vigilant when you're car shopping, particularly when it comes to vehicles that have a known accident history. As we said, a car that's been fixed right and by skilled, certified technicians can be just as safe as one that's brand new. Just know what to look for, and if your car is in an accident, keep in mind that how it's fixed will impact its resale value.