What Happens When You Get into An Accident in Your New Car
There is no convenient time to get into a car accident, but it's especially disheartening when you get into an accident while driving a brand-new car. While there are several considerations to keep in mind, particularly regarding the diminished value and gap insurance, we're going to address what you should expect from an auto body shop.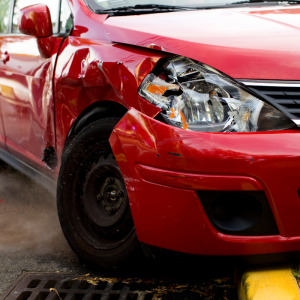 Insurance
The second you drive away in your new car, it is no longer considered new. Therefore, your insurance policy will likely not cover the value of the vehicle up to the same amount at which you purchased it.
If you're in a minor fender-bender, this likely will not present a major issue. It can, however, cause problems if your vehicle is totaled. As we mentioned, insurance alone likely will not cover the full amount that you paid for the vehicle, since it's no longer new. This is where gap insurance comes in handy to cover the difference between the loan amount and what the vehicle is worth.
Warranty
Warranties on a new vehicle are in place to cover mechanical and body issues that arise. In most cases, getting into an accident won't impact that warranty unless the vehicle is repaired with non-OEM parts and not repaired by an OEM-certified collision repair shop.
Other things that might impact the warranty and could come under scrutiny in the event of an accident, include vehicle abuse, natural disasters, odometer tampering, improper fluids, and non-approved repair parts. So if you get into an accident while off-roading or racing, the warranty could well be voided.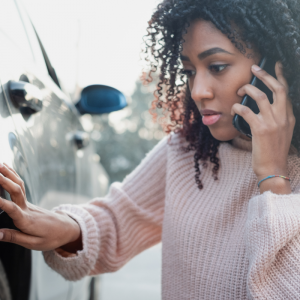 Finding the Right Auto Body Shop
As mentioned above, one of the factors that can void a car's warranty is the use of non-approved repair parts. This is one of the reasons why it's so important to ensure your vehicle is fixed by a shop that is OEM certified and uses original manufacturer (OEM) parts to conduct repairs.
OEM parts are those approved and manufactured directly by your vehicle's manufacturer, and also the best way to ensure that your fixed vehicle is in as close to like-new conditions as possible. In addition to overall condition, OEM parts are safer as they are crash-tested, and the same part your car came out with.
Aftermarket parts, on the other hand, are not crash-tested and could come from anywhere. If something goes wrong with the part used, your original manufacturer's warranty will be voided.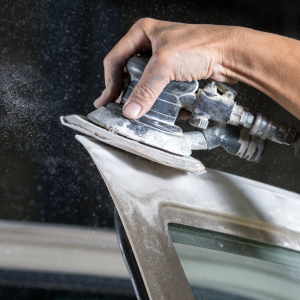 Hammer's Autoworks is OEM certified by the major manufacturer brands available today. We also will work directly with your insurance company to communicate the type of repairs needed.
We're also happy to work with new vehicles, like-new, and vehicles you've had for a while with OEM certified technicians to ensure that your car is fixed right.