Understanding Shop Certifications
Hammer's Autoworks is very proud of its certifications. We are an OEM Certified Shop and I-CAR Gold Certified. That means a lot to us, but unless you're in the autobody repair business, it likely doesn't mean all that much to you. However, when the day arrives that you find yourself in need of auto body repair, it will be to your benefit you to be familiar with some of the certifications, what it takes to earn them, and how an auto body shop maintains them once they are earned.
What is OEM Certification?
When Hammer's Autoworks says we're OEM certified, that means that we are approved directly by the manufacturer (Nissan, Ford, Honda, Jeep, Chrysler, etc.) to repair your vehicle. The parts we need to repair your 2015 Kia Optima, for instance, will be those that specifically fit a 2015 Kia Optima. An OEM part is the best way to get your vehicle back to like-new. Aftermarket parts, aside from being imprecise, could come from anywhere and have an unknown history to match. OEM parts are also crash-tested, unlike their aftermarket counterparts.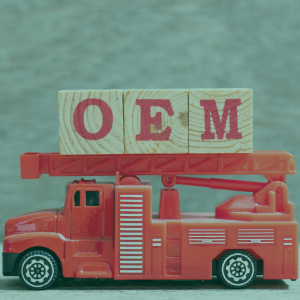 Why OEM Matters
A shop that has earned its OEM certification is one that is interested in fixing cars correctly, not just fixing them to make a buck. At Hammer's Autoworks, fixing your vehicle right is more than just making it look good—it ensures that the ride is safe because we know the history and origin of all the parts we used to fix it, and that they have been tested for safety.
How Is Hammer's OEM Certified?
OEM Certification requires shops to meet numerous stipulations, such as having the facility and necessary equipment to perform repairs that would meet their standards. All technicians are thoroughly trained and highly qualified. Not only do we use factory-approved parts and equipment, but all of our technicians are trained to meet original manufacturer standards.

What is I-CAR GOLD?
I-CAR stands for Inter-Industry Conference on Auto Collision Repair. If there was an ideal benchmark for an auto shop, I-CAR is just that. I-CAR is a nonprofit that offers classes, training activities, and other resources.
I-CAR Gold is the crème de la crème of the certifications offered by I-CAR. This certification means that the technicians have been trained to work on the latest vehicle models with the latest technologies and methods. Only 20% of all collision repair shops are I-CAR Gold certified, and Hammer's is among those.
You can read more about I-CAR Gold on their website, which details the numerous requirements Gold Class shops are expected to maintain.
These certifications are a reflection of Hammer's Autoworks' ongoing commitment to excellence. It's not enough to get your car back on the road—we want to fix it the right way, manufacturer-approved, for both safety and to help preserve your resell value. If you have any questions about our certifications, don't hesitate to ask!