Safe Travel with Pets

Grab Fido's traveling gear, and let's get your car road trip ready! This year may go down in history as the most popular year for road trips yet! A new study by a vacation rental company in South Carolina, Twiddy & Company reveals that a full 72% of vacationing Americans will be ditching plane trips, international travel, and cruises this year in favor of a road trip vacation. It's an American classic and a great way to enjoy seeing the sites with people you enjoy spending time with, including those much-beloved 4-legged friends as well! Are you ready to hit the road with your pet along for the ride?
HOW TO KEEP YOUR PET SAFE ON THE ROAD 
Restraint. It is doubtful that any dog ever suggested it, however just as you wear your seatbelt to keep you secure in the event of a crash, so should your pet be restrained for the very same reason. In the case of your pet, however, restraint can save lives for even more reasons than you might think. If you stop for any reason, your pet could dart out into unfamiliar territory and get lost, or rush into traffic in a panic. Even if you aren't stopped, your pet may see or smell something intriguing and leap to danger from your window. If an unfortunate crash should happen, your restrained pet will remain in the vehicle with you. Unrestrained pets may fly out as the perilous laws of physics propel them, and the result may be tragic.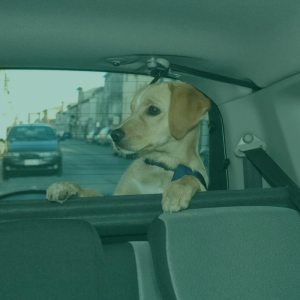 OPTIONS FOR PET RESTRAINT IN YOUR VEHICLE
You do have some options for restraining your pet. These options basically include harnesses, crates or some variation of the same. TheBark.com offers a super spiffy, comprehensive infographic of pet restraint choices for your vehicle and outlines the pros and cons of each.
HOW TO HELP YOUR PET KEEP YOU SAFE ON THE ROAD
Distracted driving. Again, an argument for restraint. You may love having your pet on your lap or leaning on your arm as you go down the road, but this can be a distraction. Distracted driving has claimed the lives of motorists and passengers certainly, but it has also taken the lives of unfortunate pedestrians and bicyclists. Restraint really is the common theme in the auto safety message for your pets and loved ones alike.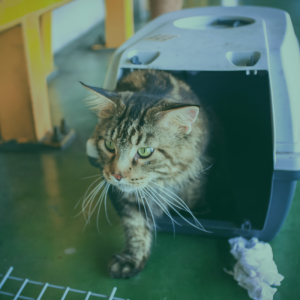 DESTINATION? THE ROAD IS OUR DESTINATION
No. Don't do it that way. It's good to have something of a plan! The idea of just putting the car in drive and seeing where the highways and byways take you sounds so romantic and free. Yet when traveling with pets, a plan is important. It's good to know what lodgings and even destinations themselves are pet friendly. For example, did you know that dogs are not allowed on any Gulf beach in the State of Alabama? You could drive eleven hours and be turned away at the gate. (Don't ask us how we know this.) You'll really want to know whether your pet is welcome before you plan to stay at your desired vacation spot, believe us. To get you started, here's TripAdvisor's list of 20 Perfect Pet-Friendly Vacation Spots Across America.
As this summer shapes up to be a fantastic time to make memories on a road trip with your loved ones, please enjoy a safe drive with all of your passengers! We hope you never need our collision services, but if anything unfortunate happens to your vehicle while you're on your road trip around this great nation of ours, the nationally-recognized OEM certified technicians here at Hammer's can help.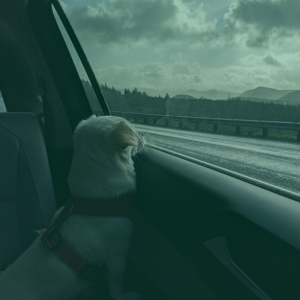 We've spent the last 55 years serving you, our valued customers, friends, and family. There's truly nothing we haven't seen when it comes to vehicle care. We're here for you when you need us. Call anytime! Regardless of whether your car is full of people, felines, k-9s or whatever pet you have, your friends at Hammer's look forward to hearing about your trip and mostly, that you made it safely home.