Staying Safe While Tailgating

You're welcome, world. The concept of pre-game celebrations in the stadium parking lot is an American invention. Grills so majestic as to require their own trailers, custom-designed trucks, team-wrapped RVs, tents, and competitive cooking and drinking are all part of the great long-standing tradition of tailgating. What could possibly go wrong when a few fans get together before the game?
A few things. Amidst the emotionally charged atmosphere, open flames, alcohol, traffic, crowds, debris in the parking lot and distractions galore; and, of course, all the excitement and anticipation of the game, damage to both your vehicle and yourself are possible. Here are a few practices to enhance personal and car safety for game day.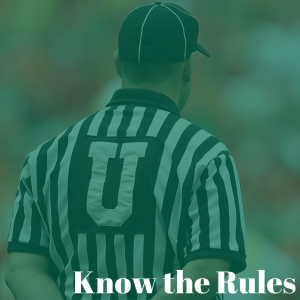 Know the Rules
Local laws and venue policies can vary. Is open fire permitted? If so, how far from the buildings or vehicles should you place your grill? Are tents allowed? Before packing up for your tailgate, check out the rules of the venue. Here are a couple of local sites to check:

Food Safety
You'll want to keep your friends and loved ones safe from foodborne illness so they can brag about your wonderful, epic tailgate creations later to all their friends. In short, keep hot foods hot and cold foods cold. So, keep your cooler full of ice and let meat chill inside until the grill is ready. Once food is cooked, use an instant-read thermometer to be sure it's reached a safe temperature for eating. Those temps are: at least 160°F for ground beef; at least 165°F for poultry; and at least 145°F for fish, steaks, and chops.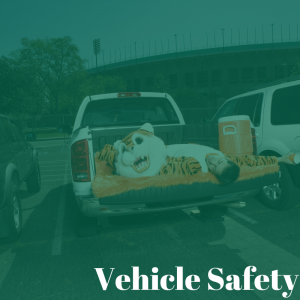 Vehicle Safety
Drive slowly through the parking lot, as tailgaters may have encroached on driving lanes. In addition, there may be bottles and other debris that could hurt your car should they be driven over. When you leave, remember to check around and under your car to be sure you won't run over anything on your way out. And most important, agree on a designated driver before the event even begins.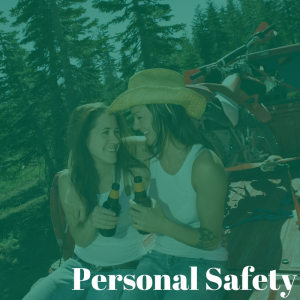 Personal Safety
Avoid walking through carousing tailgaters alone. Always take someone with you. And, remember to keep your cellphone charged at all times. You'll want to be able to call for help in case of a burn, accident or medical emergency. Bring along a fire extinguisher, burn ointment and a first-aid kit, and be sure your gas is turned off and your coals have been doused before leaving.
With just a little planning, we're sure you'll have a winning and enjoyable tailgating day! If in spite of your best efforts, your vehicle emerges with any signs of over-indulgence and needs an auto body shop, your friends here at Hammer's Autoworks will get you ready for the next game!