How to Prepare for Driving on Ice
While, in true Ozarks' fashion, it's taking the weather some time to decide if it wants to turn full winter or not, odds are good that we'll see some frigid temperatures and inclement conditions in the coming weeks before things officially roll back around to spring. There are a few steps you can take to make sure that, if and when we do get a smattering of ice and snow, you're more than up to the challenge of tackling the roads.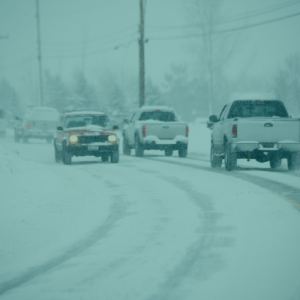 The objective is obviously to avoid accidents as much as possible. While there's no controlling the way others care for their vehicles or behave on icy streets, ensuring your vehicle is as prepared as possible is a benefit you'll want when you need to react fast. Here are some ways to avoid accidents as a defensive driver.
Tires
With most of these tips, you can refer to the basic maintenance musts that keep your vehicle in its best working condition. Certainly, tire care and maintenance should always be a priority.
To prepare specifically for winter, check the following:
Tread—The roads may get slippery, so it's important to make sure your tires have good traction. If the tread is too low, it might be time to replace.
Pressure—It might be you've already noticed a dip in tire pressure due to the fluctuations in temperature. If you haven't had to re-air yet, make sure to verify that your current tire pressure is within the proper limits.
Snow tires are another consideration, particularly if you travel in snowy or icy climates during the winter months. Our area can certainly be both, so they're not necessarily a bad idea, but might not be as wise an investment.
Everything Else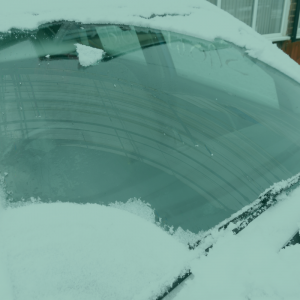 Once you've double-checked that your tires are ready for a potential onset of inclement weather, you can turn your attention to the other musts of vehicle maintenance.
Fluids—Top off your vehicle's fluids, including antifreeze and brake fluid. You might also consider the purchase of winter washer fluid, as temperatures in our area can go below freezing on a dime. If it's close to oil change time, go ahead and schedule that as well.
Brakes—Winter can be brutal on brakes. Now is a good time to make sure yours are up to the task of navigating on roads covered in ice, salt, or some slushy combination thereof.
Battery—Low temperatures can have an impact on your battery, particularly if the battery is older. Test your battery with a reader to determine if it's in good shape, and have it replaced if it's not.
Wiper blades—Ice wears down wiper blades. We recommend starting the season with a fresh pair and replacing as needed. Hopefully, you'll only need to do it once, but you might even consider keeping a spare set in your vehicle in the event of emergencies.
There is no surefire way to prevent a car accident, but ensuring your tires are prepared for winter weather and your vehicle is in otherwise stellar condition might keep you from needing auto body services this season. If everything doesn't go as planned, though, Hammer's Autoworks is here to get your car back on the road, looking as good as it did when you first drove it home.