Driving Hazards to Keep in Mind as We Head Into Fall
The leaves are turning colors, the heat has finally broken, and the holidays will be here before any of us are prepared. Between now and the first snowfall, though, there are some considerations all drivers should keep in mind to avoid needing to visit an auto body repair shop between now and New Years.
Hello Darkness, Our Old Friend
The days are already in the process of getting shorter, and when Daylight Savings Time ends in early November, people will find themselves driving home after the sun has called it a day.
Driving after dark causes its share of problems as it is—while just 25% of our driving tends to occur at night, it's when 50% of fatal accidents occur, according to the National Safety Council. Losing the sunlight impacts our depth perception, peripheral vision, and color recognition. Never mind that headlights can be downright blinding.
Age plays a factor as well. You might have had no trouble driving as a 20 or 30-something, but the older you get, the more light you need to drive safely.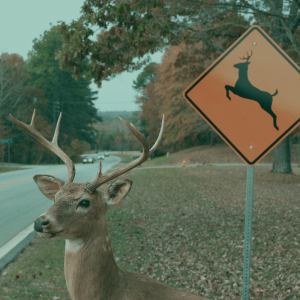 Oh, deer
True, it's not unusual to see deer around the Ozarks throughout the year, but we're getting to the season where they are most active.
November tends to be their peak mating season, which means you're more likely to run into deer—or have deer run into you—during that month than any other time. A whole 3.5 times as likely, in fact, according to the Insurance Institute for Highway Safety.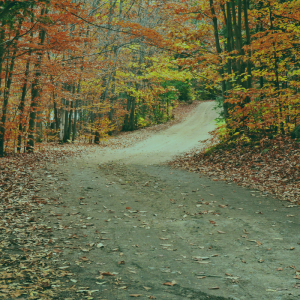 All the Leaves Are Brown
Or orange, red, yellow…you get the idea.
The point is, they're going to start falling. People who street park might be tempted to park more into the road and farther from the curb to avoid leaf piles. Leaves can also disguise road imperfections like potholes.
If it gets rainy out, wet leaves can reduce your tires' traction, even if the tires are brand new. It's such a small thing and a staple of autumn in the Ozarks, but small things cause accidents every day, so be on the lookout.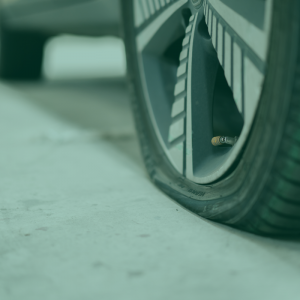 Speaking of Tires
Odds are you've already run into this, but it can happen at multiple points throughout the season. Once the temperature drops, the pressure in your tires will follow suit. If you're lacking in the tire pressure department, this can lead to bad situations on the road.
Also, now's a great time to check your tire tread. You'll want to make sure your vehicle is ready to properly navigate on slippery surfaces. Your tires are key to getting you safely through all weather conditions. Take a moment every couple of weeks at the least to make sure they're performing as well as they can.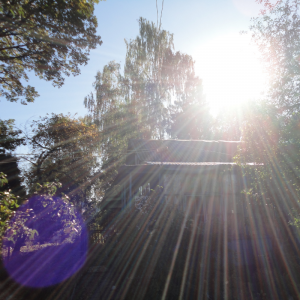 Here Comes the Sun
Yes, driving after dark is hazardous, but we're also in a period right now where the sun's position to and from work can be just as bad. The sun is closer to the horizon, and therefore more likely to be in your eyes, or in a position to perfectly bounce off surfaces like windows, mirrors, and other cars. Keep your sunglasses handy.
There are, of course, some pieces of advice that are good year-round. Keep your attention on the road, give yourself plenty of time, minimize distractions, and drive defensively. While we can't guarantee anything will keep you from needing a collision repair shop, there are steps you can take to mitigate the chances of serious injury or worse.
And should you wind up in an accident anyway, Hammer's Autoworks is always here to fix it right.