The Expertise needed to Restore Damaged Vehicles
When you are in an accident or have to contend with damaged vehicles, it's essential to seek the expertise of an auto body repairer. These skilled professionals possess the knowledge and tools to assess, repair, and restore your vehicle to its former glory.
From straightening frames to painting and refinishing, auto body repairers have a wide range of responsibilities.

Breathing New Life into Damaged Vehicles.
Auto body repairers have a multitude of tasks to repair and restore damaged vehicles.
Assess the damage: Thoroughly inspect the vehicle to assess the extent of damage and identify necessary repairs.
Plan the repair: Develop a detailed repair plan, estimate time, cost, and resources required, and effectively communicate with customers or insurance companies.
Commence body repair: Repairing and replacing damaged body parts, frames, and panels using specialized tools and equipment to restore structural integrity.
Dent Removal: Employing techniques like panel beating, dent pulling, or filler application to remove dents and restore the vehicle's original shape.
Prepare the surface: When it's time to paint, sanding, grinding, and apply body filler to the surface to ensure a smooth and flawless finish.
Painting and refinishing the vehicle: Matching the vehicle's original color and applying paint evenly using advanced techniques, spray guns, and clear coats for a professional finish.
Detailing the vehicle and reassembling: Reassembling the vehicle, installing repaired or replaced parts, and ensuring proper fitment and alignment.
Ensuring quality: Conduct thorough inspections to ensure the repaired vehicle meets industry standards and customer expectations.
Communicating progress to customers: Providing regular updates, explaining repair procedures and costs, and addressing any concerns or questions throughout the repair process.
Maintaining shop equipment: Ensuring all tools and equipment are well-maintained, cleaned, and in good working condition.

Types of Auto Body Repairers
Auto body repairers can specialize in various areas.
General Auto Body Repair: Handling a wide range of vehicle damage, including dents, scratches, rust, and basic painting and refinishing work.
Frame Repair: Specializing in repairing and aligning the structural frames of vehicles involved in accidents to ensure safety and stability.
Automotive Paint: Applying paint and finish to vehicles, skilled in color matching, surface preparation, spray-painting techniques, and clear coats.
Refinishing: Focusing on restoring damaged or worn-out vehicle finishes through sanding, buffing, polishing, and clear coat application.
Dent Repair: Specializing in removing dents without major repairs or paintwork, using techniques like paintless dent repair (PDR).
Trim and Glass: Repairing and replacing vehicle windows, windshields, mirrors, and installing or repairing trims and moldings.
Customization and Restoration: Modifying and enhancing vehicles according to owner preferences, including custom paint jobs, body kits, performance upgrades, and classic car restoration.
Experience Excellence at Hammer's Autoworks
When it comes to auto body repairs, trust the experts at Hammer's Autoworks. Our highly skilled team of auto body repairers is committed to providing exceptional service and restoring your vehicle to its pre-accident condition.
With our state-of-the-art facilities and attention to detail, we ensure a seamless repair process, from assessing the damage to delivering outstanding results.
Our experienced technicians are equipped with the latest tools and techniques to handle all types of repairs, whether it's dent removal, frame straightening, or custom paintwork.
At Hammer's Autoworks, customer satisfaction is at the heart of everything we do. We understand the stress and inconvenience of having a damaged vehicle, which is why we strive to make the repair process as smooth and hassle-free as possible.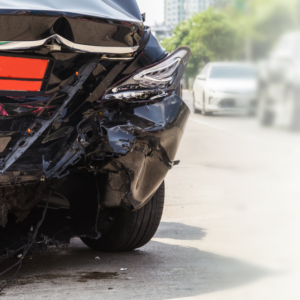 Our friendly staff will communicate with you throughout the process, providing regular updates on the progress of repairs and addressing any concerns or questions you may have. We work closely with insurance companies to ensure a seamless claims process, taking the burden off your shoulders.
In addition to our exceptional repair services, we prioritize using high-quality materials and paint to ensure long-lasting results. Our skilled paint technicians are experts in color matching, ensuring that the repaired areas seamlessly blend with the rest of the vehicle's finish.
We take pride in delivering flawless paintwork that not only restores your vehicle's appearance but also provides protection against the elements.
When you choose Hammer's Autoworks, you can expect professionalism, craftsmanship, and attention to detail in every aspect of our service. We go the extra mile to exceed your expectations, and our commitment to excellence has earned us a reputation as a trusted auto body repair shop in the area.
Ready to restore your damaged vehicle? Contact Hammer's Autoworks today. We'll fix it right!