Car Crash Consequences Beyond Auto Body Repair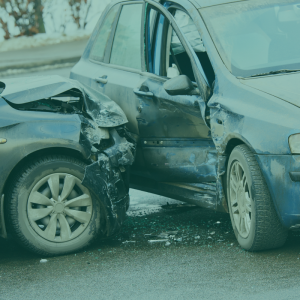 Auto accidents are a good time for no one. They're stressful, disruptive, and costly, and that's the best-case scenario. Take that all away, though—the stress, the damage, even any injuries that might have resulted from the accident—and there are other consequences you may have to navigate.
Driving Privileges
We'll start by assuring you that most accidents we see are fairly routine and will not have a serious impact on your driving privileges. However, if you were driving recklessly, have received a lot of driving-related tickets, or were trying to recreate any of the stunts from the Fast & Furious franchise, your license is at risk of suspension.
Driving Record
The police should be called if you're in a traffic accident, with the limited exception of minor crashes and assuming that all parties involved have the appropriate documentation (licenses and insurance) and consent to share it with one another. According to the Springfield PD website, crashes that occur on private property will warrant a response if there is an injury or death, an intoxicated driver, or a hit-and-run.
The DMV typically receives a report of the accident, either from the police or from the parties involved. The accident will go on your driving record, regardless of who was at fault, and can remain there for as long as three years. Additional infractions could lead to certain privileges being stripped.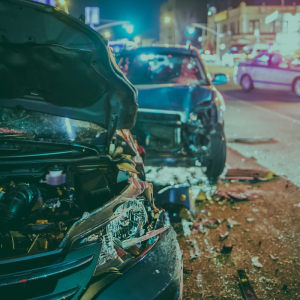 Leased Vehicles
Leasing a vehicle rather than buying it has become more common over the last few years. But if you get into a car accident with a car that isn't yours, the terms of the lease agreement will determine how the vehicle is fixed. In this scenario, you will want to make sure you do all the normal things—contacting your insurance company, or the other driver's insurance company if they're at fault, and then choosing a reputable repair shop to commence repairs.
There won't be any changes in the way insurance is processed, but you will be required to make and pay for any repairs needed to get the vehicle back into like-new condition.
License and Insurance
Any points against your license will transfer to the new license upon renewal and remain until the time period has expired. You are also likely to experience an insurance hike following an accident, particularly if you were found to be at fault, as the insurance company will regard you as a riskier driver than you were before the accident.
You may be able to avoid a premium increase if you were found to be not at fault, if this is the first time you've been in an accident, your driving record doesn't have moving violations or other insurance claims.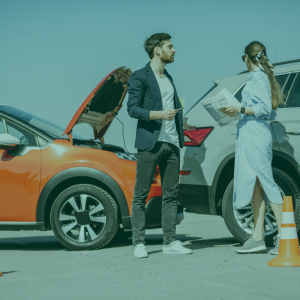 Bottom-Line
Odds are all of us will be involved in an accident at some point in our lives. They are an unfortunate everyday reality, and a risk we take every time we get behind the wheel. Do your best to drive defensively to give yourself the best possible chance of not being the at fault party in an accident. Whatever the circumstances, Hammer's Autoworks is here to help you get back on the road.